Priscilla Rumph, M.S., R.D., C.S.S.D., C.E.D.R.D.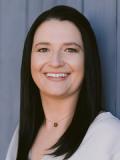 Ms. Rumph began her career in healthcare as a respiratory therapy and critical care air transport provider in the Air Force. Following her military service, she completed her undergraduate, internship and graduate work with Saint Louis University. As a clinical dietitian, she has provided clinical nutrition support for critical care and inpatient nutrition. She also provided clinical nutrition and nutrition counseling to clients in residential care for eating disorder treatment while working at McCallum Place in St. Louis, Missouri. Ms. Rumph is board certified in sports nutrition and eating disorders.
Since 2015, Ms. Rumph has been providing nutrition counseling for the Department of Defense. From 2015 to 2021, she served as the registered dietitian in the Puyallup, Washington Patient Centered Medical Home (PCMH). Since 2021 to present, she has been providing nutrition care for soldiers as a dietitian on the Joint Base Lewis-McChord, Washington Holistic Health and Fitness (H2F) team.
Ms. Rumph is the vice president of the SW Washington chapter of the International Association of Eating Disorder Professionals (IAEDP).
Financial relationships
There are no financial relationships to disclose.
Return to OCT 2022 CCSS S05: Clinical Considerations of Disordered Eating and Eating Disorders: A Military Perspective