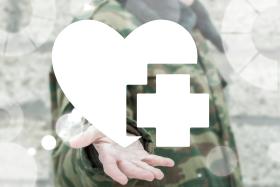 OCT 2022 CCSS: Military Health Care: Select Innovative Health Care Delivery Practices for a Ready Medical Force
Program Description
The Defense Health Agency (DHA), J-7, Continuing Education Program Office (CEPO) Clinical Communities Speaker Series (CCSS) events are designed to address the professional practice gaps of our learners in order to improve the care that our health care professionals deliver. This continuing education (CE)/continuing medical education (CME) event is conducted to achieve results that reflect a change in skills, competence, and performance of the health care team, and patient outcomes. Collaboration occurs with the Department of Defense, several government agencies, and other civilian experts for recruitment of academic subject matter experts (SMEs), clinicians, and researchers to present on current promising, evidence-based research and best practices, thus enhancing the overall educational experience. Participants are expected to apply what they learned in providing patient care individually and collaboratively as a team towards improved patient outcomes.
This event will explore the innovations in health care from the Department of Defense, Defense Health Agency, National Institutes of Health, and other top community practice groups. The educational content will be created by Subject Matter Experts in the ethics, research, academia, and medical domains of military and civilian health care sectors. The primary focus of this event aims to enhance the quality of patient outcomes and population health by providing advanced continuing education opportunities to improve the practice, skills, and knowledge of health care providers across the Military Health System (MHS).
Target Audience
This activity is designed to meet the educational needs of Physicians, Nurses, Pharmacists, Pharmacy Technicians, Physician Assistants, Optometrists, Social Workers, Psychologists, Dentists, Dental Hygienists, Dental Lab Technicians,  Registered Dieticians, Dietetic Technicians, Athletic Trainers, Case Managers, Certified Counselors, Occupational Therapists, Occupational Therapy Assistants, Kinesiotherapists, and other health care professionals who support/ care for U.S. active-duty service members, reservists, Coast Guard, Public Health Service, National Guardsmen, military veterans and their families. 
Time (ET)
Titles/Speakers
Educational Objectives (If applicable)
 

Welcome Remarks

Lolita T. O'Donnell, Ph.D., M.S.N., R.N.
Division Chief, Leadership Education Analysis Development Sustainment (LEADS) Division
Academic Superintendent, Continuing Education Program Office (CEPO), J-7, Education and Training (E&T) Directorate, Defense Health Agency (DHA)
Falls Church, Va.

-
 

Opening Remarks

Janet A. Papazis, D.P.T., P.T.
Program Manager
Neuromusculoskeletal Clinical Community

-
 
 

Moderator
CAPT Gregory H. Gorman, M.D., M.H.S.
Executive Director
Defense Health Board

 

 
Break
 

S01: Innovative Biomarkers to Improve Health and Performance
LTC Sean Omara, M.D., J.D.
Medical Director
Whole Health
St. Cloud, VA

 
 
 

 
Break
 

S02: Military Medical Ethics: Privacy, Military Necessity and the Dual Roles of Military Psychiatrists
LT Meghan Quinn, M.D.
Psychiatrist
WRNMMC

 

 
Break
 

S03: Management of Eating Disorders Among Service Members
Priscilla Rumph, M.S., R.D., C.S.S.D., C.E.D.R.D.
Registered Dietician
Joint-Base Lewis-McChord

CPT Grace Melrose, B.S., R.D.
Chief
Nutritional Medicine
U.S. Air Force Reserve
Nutrition Director
Rosewood Centers for Eating Disorders

 

 

 
Break
 

S04: Not Every Mental Health Problem Requires a Mental Health Response
Kirk L. Rowe, Ph.D., A.B.P.P.
Clinical Neuropsychologist
Wright-Patterson Air Force Base

​​​​​​​

 
Break
 

S05: Arctic Medicine
Army Lt. Col Jonathan Pederson, M.D.
Surgeon
Fort Wainwright, Alaska

Ms. Corrin Chick
USARAK Medical Planner
Fort Wainwright, Alaska

Mr. Jonathan Choto- Helming
ARCTIC Medicine course developer
Fort Wainwright, Alaska

​​​​​​​

 
Break
 

S06: Motion and MSK Triage: Continuously Improving Musculoskeletal Care Quality Using Patient Reported Outcomes, Screening, Prognostic Categorization and Quantitative Learning Loops
Army Col. Ian Lee, D.Sc., M.B.A., M.H.A., P.T.
Chief
Tripler Army Medical Center Department of Rehabilitation

Carrie Storer, D.P.T., P.T., O.C.S.
Chief
Rehabilitation and Physical Performance Clinical Management Team

​​​​​​​

 
Break
 

S07: Improving Supply Chain Resiliency to Combat Future Challenges
Heather Agler, M.D., Ph.D.
Office of Strategic Partnerships and Technology Innovation
FDA

​​​​​​​​​​​​​​

 

Closing Remarks
Air Force Col. Dianne Stroble, N.C., N.E.-B.C.
Director, J-7 DHA
Falls Church, Va.

-
Accommodations for Learners with Hearing Impairment
Captions and transcripts are available upon request for all CE/CME live events and on-demand courses sponsored by J-7 CEPO.
Live events:
To request real-time, streaming closed captions, please contact CEPO at least three business days before an event begins. If CEPO cannot arrange for live event captioning, then a video recording and transcript of the audio will be provided after the event. 
On-demand "Home Study" courses:
You may request a transcript (a written account of a pre-recorded video's audio content) upon registering for a CEPO Home Study course. 
CEPO can typically deliver a transcript within ten business days.
For more information, or to submit a request, please contact CEPO at dha.ncr.j7.mbx.cepo-cms-support@mail.mil.