Marsha Graham, RN, MSN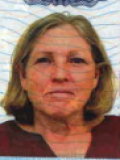 •
Ms. Graham currently works for the Defense Health Agency (DHA) with duty supporting Regional Health Command Europe for case management and primary care services. Ms. Graham has over 50 years of

nursing experience with the Department of Defense across a wide variety of settings. She has served as regional NCM consultant for both Pacific and now Europe.
•
Ms. Graham has a BSN from the University of Texas and an MSN from the University of Maryland. She has previously been certified in utilization management, critical care and case management.
•
She has published a number of papers and presented at national conferences.
Financial relationships
There are no financial relationships to disclose.
Return to Case Management and Medical Management Workshop: Day 4