David Looney, Ph.D., C.S.C.S.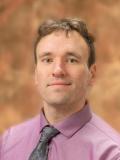 Dr. Looney is a Research Physiologist in the Biophysics and Biomedical Modeling Division (BBMD), at the U.S. Army Research Institute of Environmental Medicine (USARIEM). His research focus includes modeling metabolic costs and fatigue during complex military activities. Dr. Looney received his Master of Science in Exercise Science as well as his Doctor of Philosophy in Exercise Science from the University of Connecticut.
Financial relationships
There are no financial relationships to disclose.
Return to Clinical Communities Speaker Series: Military Health Care: Select Promising Practices 24-SEPT-2020