John Gillon, Jr., J.D., M.P.H., E.M.M.B.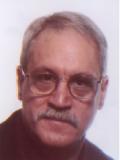 Mr. Gillon is an attorney, ethicist, lecturer and writer. He served as the designated bioethicist on the Institutional Review Board (IRB) of the National Institutes of Health/National Heart Lung Blood Institute (2013-2018), and served pro bono on the IRBs of Walter Reed Army Institute of Research (2002-2019) and Walter Reed National Military Medical Center (formerly Walter Reed Army Medical Center) (2004-2019). He continues to serve pro bono on the IRBs the American Red Cross/Holland Laboratory (2002-present) and Georgetown University Medical Center (2018-present). He has also taught pro bono at Pellegrino Center for Clinical Bioethics (PCCB) since 2007.
Mr. Gillon earned a Master of Public Health from Johns Hopkins University School of Hygiene and Public Health (now Johns Hopkins Bloomberg School of Public Health) in May 2001. He also holds Juris Doctorate (1980) and Bachelor of Arts (1970) degrees from Loyola University of the South (now Loyola of New Orleans). The European Union awarded Mr. Gillon an Erasmus Mundus Fellowship in 2006-2007 to earn the Erasmus Mundus Master of Bioethics (formerly the European Master in Bioethics) in studies undertaken at Katholieke Universiteit (now KU Leuven) Leuven (Belgium), St.Radboud University, Nijmegen (the Netherlands) and Universita Degli Studi Di Padova, Padova (Italy).
Mr. Gillon has written and lectured on human-subject research issues in the U.S., Britain, the European Union and India. In addition to his qualification by examination to practice before U.S. Patent and Trademark Office, Mr. Gillon is admitted to practice before the U.S. Supreme Court and the U.S. Court of Appeals for the Federal, Fifth and Eleventh Circuits, and licensed by the courts of the District of Columbia, and the States of Colorado, Louisiana and Maryland. He is an active member of the Giles S. Rich American Inn of Court (Intellectual Property) lodged at the U.S. Court of Appeals for the Federal Circuit, and was president of the Government Intellectual Property Law Association. Mr. Gillon is retired from nearly 23 years of federal service, the last 14 of which were on the patent side of the United States Patent and Trademark Office where he was a senior attorney in the Office of Petitions.
Financial relationships
There are no financial relationships to disclose.
Return to Clinical Communities Speaker Series: Military Health Care: Select Promising Practices 24-SEPT-2020