Kristina Pascuzzi-Frangella, Pharm. D., B.C.P.S., C.D.E., B.C.A.C.P.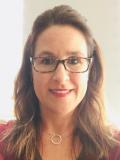 Dr. Kristina Pascuzzi Frangella earned her Bachelor of Science in Pharmaceutical Sciences in 1999, then her Doctorate of Pharmacy degree in 2001, both from the University of Toledo. Upon graduation, she completed her PGY1 Pharmacy Practice Residency with emphasis in Ambulatory Care at VA Connecticut Healthcare System in West Haven, CT. She earned her Board Certification in Pharmacotherapy in 2005, Certified Diabetes Educator certification in 2011, and her Board Certification in Ambulatory Care Pharmacy in 2015. Dr. Pascuzzi Frangella currently works as a PACT Clinical Pharmacist at the Wade Park campus of VA Northeast Ohio Healthcare System in Cleveland, OH. She sees patients in clinic and via telemedicine for chronic disease state management, with an emphasis on diabetes, hypertension, and dyslipidemia. Dr. Pascuzzi Frangella serves as a preceptor for pharmacy residents and students. She was the residency program director for the PGY2 Ambulatory Care Pharmacy residency program for nine years.
Financial relationships
There are no financial relationships to disclose.
Return to Home Study - May 2020 CCSS S04: Hepatitis C for Primary Care: From Diagnosis to Cure and Beyond