Larry Vandergrift, C.S.Q.E.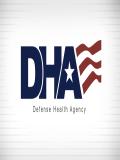 Mr. Larry Vandergrift serves as the Project Controller for the joint DoD-VA Individual Longitudinal Exposure Record (ILER) and is responsible for the day-to-day development activity and engagement with key stakeholders.
Mr. Vandergrift has over twenty (20) years of program management and technology modernization experience in both the private and public sectors with more than half being dedicated to Defense Health Agency (DHA).
Mr. Vandergrift has a proven track record of prioritizing users' needs and requirements and delivering value added functionality to the field quickly and efficiently.
Mr. Larry Vandergrift provides contracted project management support for ILER through the DHA Solution Delivery Division (SDD).
Financial relationships
There are no financial relationships to disclose.
Return to Special Feature Webinar: Understanding and Evaluating Military Environmental Exposures