Eric Shuping, M.D., M.P.H., F.A.A.F.P.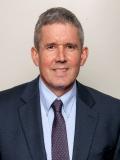 Dr. Eric Shuping is board certified in family practice, preventive medicine, and occupational medicine. He came to the Veterans Health Administration (VHA) after retiring from 27 years of service in the Army. His last assignment was as the Director of the Public Health Directorate, Deputy Chief of Staff (DCOS) and an Occupational Medicine Consultant.
Dr. Shuping deployed to Iraq as a Theater Preventive Medicine Consultant from 2006 to 2007.
Dr. Shuping earned his medical degree from the Uniformed Services University of the Health Sciences (USUHS). Since that time, he has obtained significant experience in environmental health issues within the Army and Department of Defense (DoD) in deployed and garrison settings.
Financial relationships
There are no financial relationships to disclose.
Return to Special Feature Webinar: Understanding and Evaluating Military Environmental Exposures