Jamie Clinton-Lont, M.S.N., A.N.P.-B.C.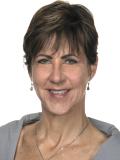 Jamie Clinton-Lont, M.S., A.N.P.-B.C. is an Adult and Geriatric Nurse Practitioner at the Salt Lake City Veterans Affairs (VA) Healthcare system, where she has worked in various roles since 1991. Her background includes many years as a Primary Care Provider specializing in women's health, musculoskeletal pain, and overdose prevention. She has held leadership roles as the Women's Health Medical Director; Program Director for Pain Education and Overdose Prevention; and she has led the development of the Women's Health Musculoskeletal Training curriculum since 2016 funded by the Office of Women's Health.
Ms. Clinton-Lont is published in Pain Medicine (2020); The Journal of Opioid Management (2020); and Translational Behavioral Medicine (2019). Her focus remains in women's health, musculoskeletal curriculum and training process development, and teaching musculoskeletal care to primary care providers.
Financial relationships
There are no financial relationships to disclose.
Return to JUN 2022 CCSS: Enhancing Primary Care: Refining Proficiencies to Improve Patient Outcomes