Skye Miner, Ph.D.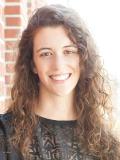 Skye A. Miner, PhD is an Assistant Professor in the Department of Medical Humanities and Bioethics.
She received her PhD in Sociology at McGill University and completed a postdoctoral fellowship in the Department of Bioethics at the National Institutes of Health.
As a sociologist-bioethicist, she is attuned to how social factors like gender and race impact patients' and participants' experiences of clinical care and research. She is especially interested in using qualitative and quantitative methodologies to identify and study ethical issues in reproductive and pediatric clinical care and research, and to propose ethical solutions that are sensitive to the sociocultural context of the patient and the needs of the clinical team.
Non-financial relationships: No non-financial relationships have been disclosed.
Financial relationships
There are no financial relationships to disclose.
Return to APR 2022 CCSS: Military Children and Youth: Extending Force Protection to our Nation's Most Valuable Assets