(Ret.) Roger G. Herbert, Jr., Ph.D.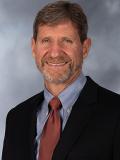 Dr. Herbert retired in August 2021 as the Robert T. Herres Distinguished Military Professor of Ethics at the United States Naval Academy.

A 1983 graduate of Davidson College, Dr. Herbert holds a Master of Arts in National Security Affairs from the Naval Postgraduate School (1992), a Master of Science in National Security Studies from the National War College (2005), and a Ph.D. in International Relations and Political Theory from the University of Virginia (2016).

Dr. Herbert received his commission through Officer Candidate School in 1984. He graduated from Basic Underwater Demolition/SEAL (BUD/S) Class 131 in 1985 and reported to SEAL Delivery Vehicle Team TWO (a SEAL team that specializes in undersea operations) for his first operational assignment in Naval Special Warfare.

His operational tours include SEAL Platoon Commander assignments at SEAL Delivery Vehicle Team TWO, SEAL Team EIGHT, and the Naval Special Warfare Development Group. Additionally, he served as Operations Officer of SEAL Team EIGHT, Executive Officer of SEAL Delivery Vehicle Team TWO, and Naval Special Warfare Task Unit Commander at SEAL Team TWO.

Dr. Herbert was privileged to command SEAL Delivery Vehicle Team TWO, Naval Special Warfare Unit THREE (the Naval Component Command of US Special Operations Command Central) and the Naval Special Warfare Center (Naval Special Warfare's training command).

His shore assignments include Executive Assistant to Deputy Commander, United States Naval Forces Europe, Executive Assistant to the Deputy Director for Information Operations, the Joint Staff, and United States Special Operations Command's liaison to the United States Coast Guard.

Dr. Herbert retired from the Navy in 2010 to pursue his doctorate at the University of Virginia. Prior to joining the faculty at the US Naval Academy, he served as Head of School for The Outdoor Academy (a semester school in for high-achieving teens that focuses on character education, experiential learning, and leadership) and backpacking instructor for NOLS (the National Outdoor Leadership School).
*Non-financial relationship: No non-financial relationships have been disclosed.
Financial relationships
There are no financial relationships to disclose.
Return to Home Study: OCT 2021 CCSS: Promising Practices in Military Health Care