Megan Applewhite, M.D., M.A., F.A.C.S.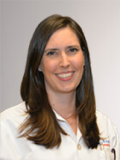 Dr. Megan Applewhite is an Associate Professor of Surgery and Associate Director of the MacLean Center for Clinical Medical Ethics at the University of Chicago in Chicago, Illinois. She is also a Consultant Bioethicist for the Department of Defense Medical Ethics Center. Her research interests include surgical ethics education, healthcare of the incarcerated patient population, and military medical ethics.
*Non-financial relationships: No non-financial relationships have been disclosed.
Financial relationships
There are no financial relationships to disclose.
Return to AUG 2021 CCSS S03: Ethical-legal Issues Generated by the Increased Use of Biotechnology in Health Care