Joe Butkus, M.S., O.T.R./L.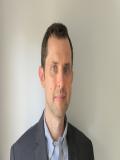 Joe Butkus is an Occupational Therapy Supervisor of Amputee Care at Walter Reed National Military Medical Center (WRNMMC) and has been treating, researching, developing programs, and problem solving since 2005. Mr. Butkus has treated many complex polytrauma limb loss patients through the height of Operation Enduring Freedom (OEF)/Operation Iraqi Freedom (OIF) conflicts. He has been a contributing clinician with Targeted Muscle Reinnervation (TMR), Modular Prosthetic Limb (MPL), Implantable Myoelectric Sensors (IMES), Pattern Recognition, and Osseointegration (OI). Mr. Butkus has assisted with the development of a comprehensive rehabilitation program in the Republic of Georgia for polytrauma and limb loss patients since 2014 as well as volunteered for development of therapy and prosthetic care in Ukraine in 2016. Bilateral upper extremity transplant rehabilitation has been a specialty at Walter Reed NMMC since 2013 and Mr. Butkus has directed extended rehabilitation of three recipients. Mr. Butkus is passionate about patient care and in finding better treatment pathways to foster confident independence throughout an individual's lifespan. He is dedicated to advancing people to achieve the highest levels of functional performance while fostering a full return to active meaningful lives regardless of level of impairment.
*Non-financial relationship: No non-financial relationships have been disclosed.
Financial relationships
There are no financial relationships to disclose.
Return to AUG 2021 CCSS S04: Maximizing Function Through Innovative Occupational Therapy and Assistive Technology Interventions