Yelena Bogdanova, Ph.D., Ph.D.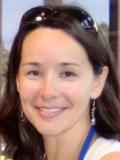 Dr. Bogdanova is an Assistant Professor of Psychiatry at the Boston University School of Medicine and a Clinical Neuropsychologist at the Veterans Affairs (VA) Boston Healthcare System. She holds a Ph.D. in Behavioral Neurosciences and a Ph.D. in Clinical Neuropsychology.
Dr. Bogdanova serves as a Principal Investigator on the federally funded clinical trials of cognitive rehabilitation and neuromodulation in Veterans with traumatic brain injury (TBI). Her program of clinical research focuses on development and evaluation of multimodal neurorehabilitation interventions to improve cognitive and neuropsychiatric deficits in TBI.
Dr. Bogdanova currently leads the Virtual Care Neurorehabilitation and LED TBI Home-based Programs at the VA Boston Physical Medicine & Rehabilitation Service. She also serves on the Cognitive Rehabilitation Task Force and the AP Technology Task Force of Military & Veteran Group of the American Congress of Rehabilitation Medicine.
*Non-financial relationship: No non-financial relationships have been disclosed.
Financial relationships
There are no financial relationships to disclose.
Return to AUG 2021 CCSS S02: Scalp Application of Near-infrared Light-emitting Diodes (LEDs) to Improve Cognition in Chronic Traumatic Brain Injury (TBI), Posttraumatic Stress Disorder, Dementia, and Gulf War illness (GWI)