Sebastian Lara, M.D., M.A.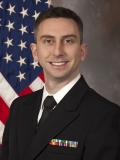 LCDR Sebastian Lara graduated from the University of Notre Dame and then received his Doctor of Medicine and Master of Arts degree in Bioethics and Medical Humanities from Northwestern University. He completed his residency in Pediatrics at the National Capital Consortium at Walter Reed National Military Medical Center, and then served an additional year there as Chief Resident.
During his three year tour as a general pediatrician at Naval Hospital Guam, he served as Chair of the Healthcare Ethics Committee and also participated as the sole pediatrician aboard the USNS Brunswick component of Pacific Partnership 2018 humanitarian mission.
Currently, LCDR Lara is Assistant Professor of Pediatrics and the Assistant Clerkship Director for Pediatrics at the Uniformed Services University.
Financial relationships
There are no financial relationships to disclose.
Return to Home Study - APR 2021 CCSS: Children and Youth in Transition