James Karesh, MD, FACS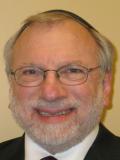 Short Biography--James W. Karesh, MD, FACS
MD (1979), University of Maryland School of Medicine, Baltimore, MD
MA, English (1973), Case Western Reserve University, Cleveland, OH
MS, Library and Information Science (1973), Case Western Reserve Univ., Cleveland, OH
BA, English (1970), Case Western Reserve University, Cleveland, OH
ASOPRS Fellowship, Illinois Eye and Ear Infirmary with Dr. Allen Putterman
Fellow, American College of Surgeons
Fellow, American Academy of Ophthalmology
Member, American Society of Ophthalmic Plastic and Reconstructive Surgery
Board Certified-American Board of Ophthalmology
SUMMARY OF EXPERIENCE
Dr. Karesh is an ophthalmic plastic and reconstructive surgeon and subject matter expert with the Vision Center of Excellence at Walter Reed National Military Medical Center. He has over 35 years of experience in the management of ocular trauma and ophthalmic plastic and reconstructive surgery. Dr. Karesh maintains a clinical and surgical practice at the Krieger Eye Institute in Baltimore and, as a professional Reed Cross volunteer, at the Walter Reed National Military Medical Center. Prior to coming to WRNNMC, he was chairman of the Krieger Eye Institute and an Associate Professor of Ophthalmology at the Wilmer Eye Institute. He has written over 70 peer reviewed publications in major journals. Dr. Karesh is a past president of the Maryland Eye Society and the American Society of Ophthalmic Plastic and Reconstructive Surgery. He directs the ASOPRS fellowship program at the Krieger Eye Institute. Dr. Karesh spends one week each year as a volunteer surgeon in Haiti.
James W. Karesh, MD, FACS
Ophthalmologist, Healthcare & Management Consultant
Education, Training, Research and Surveillance (ETRS)
Department of Defense
Defense Health Agency (J-9)
Walter Reed National Military Medical Center
Vision Center of Excellence
Building 85T 1st Floor Room 1B06
4975 Palmer Road
Bethesda, MD 20889-5629
Cell: 443-255-1000
Email: james.karesh@chenegahs.com
james.w.karesh.ctr@mail.mil
www.vce.health.mil
Financial relationships
There are no financial relationships to disclose.
Return to VCE 21 May 21: The Principles and Management of Ocular Chemical Injuries