Tami Ashbridge, M.P.H., R.N.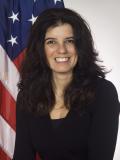 Tami Ashbridge is one of the Military Health System's Special Assistants for Healthcare
Resolutions, serves as a member of the AFRL Institutional Review Board, and as a consultant
to the Defense Medical Ethics Center. Ms. Ashbridge also serves as an instructor, mentor and
collaborator at the Ohio State University College of Nursing Helene Fuld Institute for Evidencebased
Practice (EBP) in Nursing and Healthcare; and as an instructor and consulting subject
matter expert to the Wright State University Research Institute and National Center for Medical
Readiness. Ms. Ashbridge is a PhD candidate in Healthcare Ethics through Duquesne
University, completed her MPH with dual concentrations in Emergency Preparedness and
Management graduating with honors from Wright State University, and her BS in Health
Professions and an Associates of Science in Nursing from the University of New York. She has
also completed a Program in Clinical Conflict Management and Mediation of Clinical Ethics
Disputes through the University of Pennsylvania, a Certificate of Epidemiology Program through
the Ohio State University, and Mediation Certification through the California State Bar
Association. Her honors and awards include multiple military decorations from her service in
the US Army, multiple awards and honors for contributions and accomplishments to Army and
Air Force Medicine, and induction into the Honors Societies of Phi Kappa Phi and Sigma Theta
Tau.
"Non-financial relationships: No non-financial relationships have been disclosed."
Financial relationships
There are no financial relationships to disclose.
Return to Home Study - Special Feature Webinar: Peer Support Training