Jennifer Strauss, Ph.D.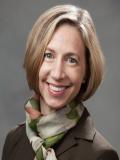 Jennifer Strauss, is the National Women's Mental Health Program Manager for the Office Mental Health and Suicide Prevention in Veterans Affairs (VA) Central Office. A clinical psychologist by training, she is also Associate Professor of Psychiatry and Behavioral Sciences at Duke University and a former VA Health Services Research and Development Career Development Awardee. In her VA Central Office role, Jennifer contributes to the development of strategies and policies to optimize mental health services for women Veterans, and represents the Women's Mental Health Program Office as a subject matter expert on national VA and VA/DoD work groups, committees, and project teams. In recent years, she has led several national clinical training initiatives to enhance providers' expertise in women Veterans' unique treatment needs. She has authored over 60 journal articles and book chapters. Her specific areas of interest include women's mental health, posttraumatic stress disorder, military sexual trauma, and the development of strategies to increase patients' collaborative involvement in their health care and the treatment process.
Financial relationships
There are no financial relationships to disclose.
Return to FEB 2021 HS CCSS: Emerging Priorities in Women's Health