Arthur Vaught, M.D.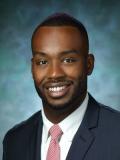 Arthur Jason Vaught, M.D. is a maternal fetal medicine and critical care specialist at the Johns Hopkins Hospital in Baltimore, MD. His research studies maternal critical illness, hypertensive disorders of pregnancy, and placenta accreta spectrum. He has been active in the care of both pregnant and non-pregnant patients within the COVID pandemic. His future work focuses on complement inhibition in HELLP syndrome and cardiovascular outcomes after preeclampsia. This activity discusses off-labeled uses of remdesivir and dexamethasone for purposes other than that for which the product(s) use was approved by the Food and Drug Administration (FDA).
Financial relationships
There are no financial relationships to disclose.
Return to FEB 2021 HS CCSS: Emerging Priorities in Women's Health