Kelly Beeken, M.D., F.A.C.O.G.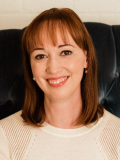 Army Lt. Col. Kelly Beeken grew up in Issaquah, WA. She attended the University of Washington, graduating with a BA in History and during that time also became a certified doula, childbirth educator and lactation educator. She attended the University of Virginia for medical school graduating in 2008. She completed her OB/GYN residency at Madigan Army Medical Center completing this in 2012. Since that time she has been stationed at Ft. Benning, Yongsan (Korea), and at Madigan where she is currently the Chief of OB/GYN. She has also deployed to Afghanistan twice and was awarded a Bronze Star. Army Lt. Col. Beeken is a board certified OB/GYN in general practice.
Financial relationships
There are no financial relationships to disclose.
Return to FEB 2021 CCSS S07: Updates on Select DHA Women and Infants Clinical Communities Initiatives