Larry Vandergrift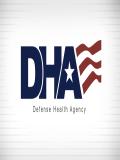 Larry Vandergrift serves as the project manager for ILER and is responsible for the day-to-day development activity and engagement with key stakeholders. With nearly twenty years of program management and technology modernization experience, Larry prioritizes users' needs and requirements to deliver value added functionality to the field as quickly as possible.
Financial relationships
No financial relationships have been disclosed.
Return to Home Study-Sept 2020 CCSS S02: Individual Longitudinal Exposure Record: Advances in Military Medical Record Technology